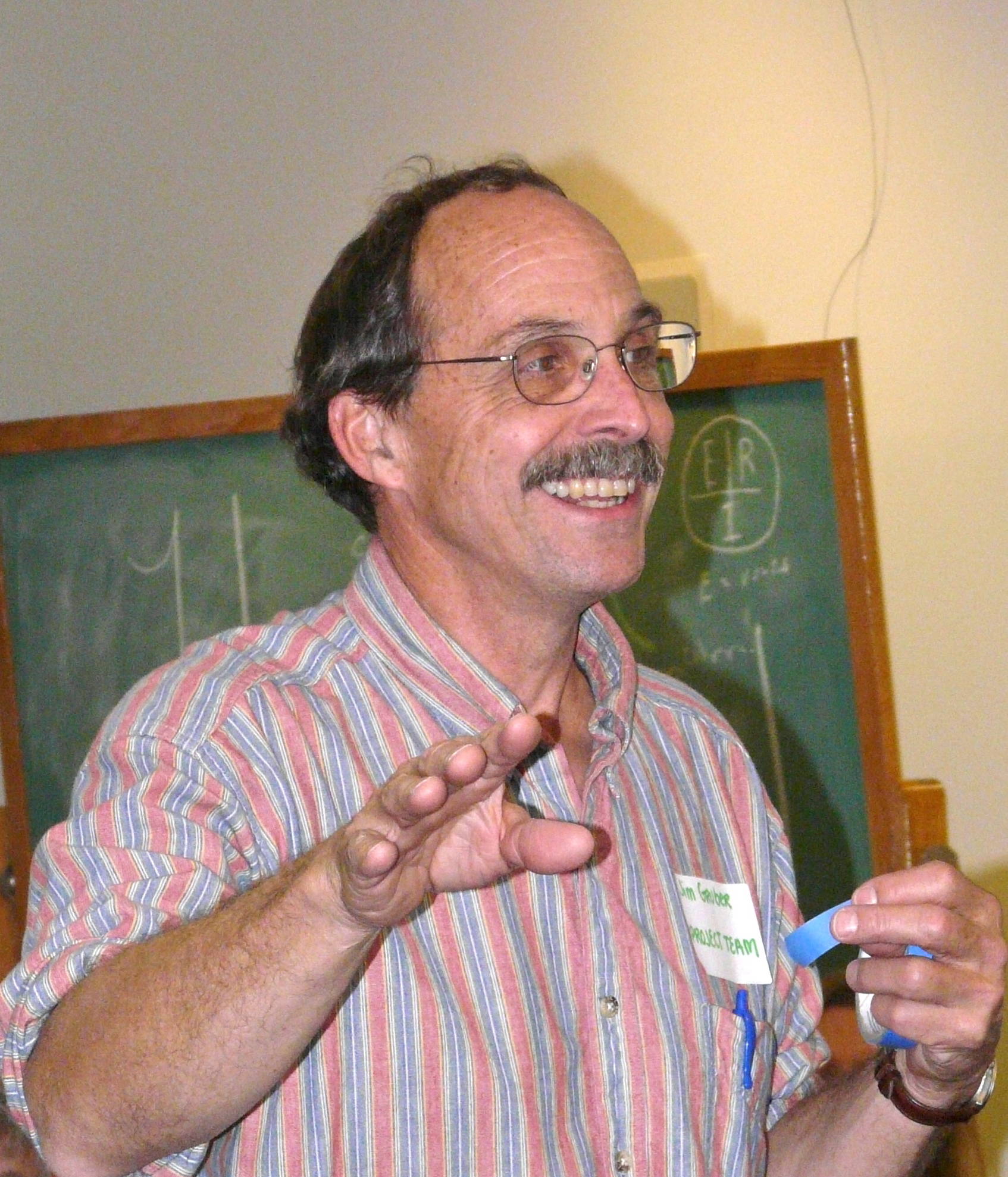 This blog excerpts James S. Gruber's book Building Community: Twelve Principles for a Healthy Future.
James S. Gruber, PhD, PE, is Director of the PhD Program in Environmental Studies at Antioch University New England and a member of IUCN Council for Environmental Economic and Social Policy. He has also worked as a town manager, a solar engineer, and a consultant. He lives in Alstead, New Hampshire
Local Communities: The Foundation of Society
How can local communities thrive or become more successful? I believe that any useful approach should include: 1) growing social vitality, empowerment, justice, equity, and trust within the community; 2) enhancing the livelihood of community members; and 3) improving local environmental and ecological conditions. In this book, there are 25 case studies as well as 19 brief examples of communities that are moving from surviving to thriving. These stories of diverse communities are located in 17 counties and 11 states in the USA. For example, the case study from Baltimore, Maryland, shares how an inner-city neighborhood with thousands of vacant and abandoned homes was able to reclaim wood and bricks through deconstruction while also reducing unemployment and helping to revitalize blighted neighborhoods. In Saskatchewan, Canada, locally initiated community-based gardens helped immigrants address food insecurity and built community connections. The case study from Hiware Bazar, India, illustrates how a village was transformed from a drought-prone and water-scarce impoverished settlement into an economically, environmentally, and socially strong community. These and many other inspiring stories of communities moving from struggling towards thriving, are told by knowledgeable contributing authors throughout the book.
"Our true destiny. . .is a world built from the bottom up by competent citizens living in solid communities, engaged in and by their places. "
— David W. Orr
I have found that there are many books, publications, and websites about improving local communities that give expert advice on what needs to be done, but pay far less attention to how this can be accomplished in a way that builds the strength of the community and a strong democracy. Today, many people in the United States seem to have lost faith in the value of our democratic traditions and citizen-empowered change, and instead favor a top-down, expert-driven, more "efficient" approach, frequently stating that we need to "run local communities like a business." It appears that this mindset has also become more common in other countries around the world. Frequently, these citizens do not see that they have an essential role to play in the leadership of their community. In my many years of experience in local government in the US, international consulting, and now as a researcher/professor, I have not found this top-down/expert-driven approach to be successful in helping communities thrive. In fact, I have found the opposite to be true.
This book emphasizes how local elected, appointed, and volunteer leaders can help their communities thrive. It provides specific guidance based upon the 12 Guiding Principles, and offers specific tools on how to apply the requisite leadership and collaboration skills.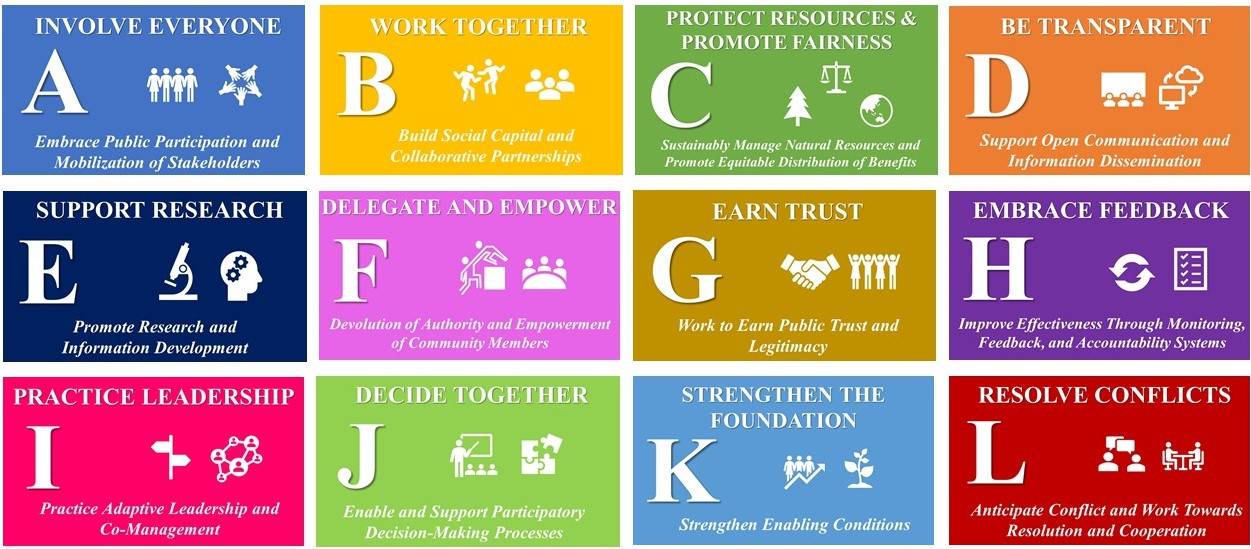 Figure 1.3. Twelve Guiding Principles for a Healthy Future.
The Guiding Principles: How They Were Identified and How They Can Be Helpful
The 12 Guiding Principles include successful approaches and strategies for communication and facilitation, conflict resolution, negotiation, managing and facilitating multiparty stakeholder processes, adaptive management, managing complexity, participatory decision making, building local community capital, and many other local community leadership and management skills. In general, my research has documented that many of these principles transcend a wide range of local cultures and economies and appear to be trans-cultural in their application.
Community Capital: What It Is and Why It Matters
I will start with explaining the term community capital and how this concept will help you more effectively approach and enhance your community building efforts.
Communities have different forms of community capital (also referred to as community capacity and community wealth). This concept of capital can be illustrated by a manufacturing plant. The investment in building a manufacturing plant (referred to as built capital) along with the ongoing inputs of materials, labor, and energy, results in a flow of manufactured products or goods. Other forms of community capital provide different types of flows or outputs. For example, a healthy forest is a form of natural capital that can provide a flow of lumber, oxygen, purification of water, and other ecological products and services. Preserving and enhancing different types of a community's capital is essential in building and maintaining a healthy community. Community practitioners and researchers have organized these different forms of community capital into three to eight categories. I will use seven categories that I have personally found easiest to work with and most helpful for communicating with others. These types of community capital are well documented by a number of authors. Growing community capital will help your community move towards having "healthy ecosystems; vibrant regional economies; and social equity and empowerment."
Each of these seven forms of community capital are shown above with a working definition and brief comment based upon a wide range of ideas from other researchers and authors. It is important to emphasize the importance of investing time, energy, and resources to grow each of these forms of community capital. The Guiding Principles will provide ideas on how you can approach this challenge through reaching out to and collaborating with the members of your community.
Forms of Community Capital
Natural Capital: Renewable and Nonrenewable natural ecological systems such as streams, forests, ground water, soil, and air. Sustainably managing the natural resources and services provided from natural capital (including limiting the harvesting and use of them) is essential if you wish to maintain the source of natural capital and its ability to provide for the future. Other forms of capital (see below) can be considered embedded in and/or dependent upon the community's ecological or natural capital system. Drawing down or damaging the natural capital systems will impact the other forms of community capital.
Human Capital: The collective knowledge, education, skills, job experiences, health, self-esteem, and motivation of the community members. Investments in these areas will grow a community's human capital.
Social Capital: The shared social norms, trust, and networks that impact how individuals and groups get along. A form of positive social glue. High social capital requires the investment of time and energy. It includes networks of bonding and bridging between individuals and groups.
Political Capital: The ability of individuals and groups to influence the political agenda within the community. This can include the ability to help set the agenda, future policies, and allocation of resources. High political capital of citizens is supported by participatory democracy and broad empowerment of all members of a community.
Cultural Capital: The local beliefs, values, traditions, language, history, and cultural heritage of a community. Cultural capital can give community members their sense of identity and sense of place.
Financial Capital: A community's monetary assets invested in other forms of capital or financial instruments. Forms of public financial capital can include savings, debt capital, investment capital, tax revenue, and grants. Private philanthropic capital can support community investments that yield public goods.
Built Capital: The built manufactured and infrastructure capital of a community such as water and wastewater systems, roads, machinery, electronic communication systems, buildings, and housing. Under- or over-expanding built capital can adversely impact other forms of community capital.