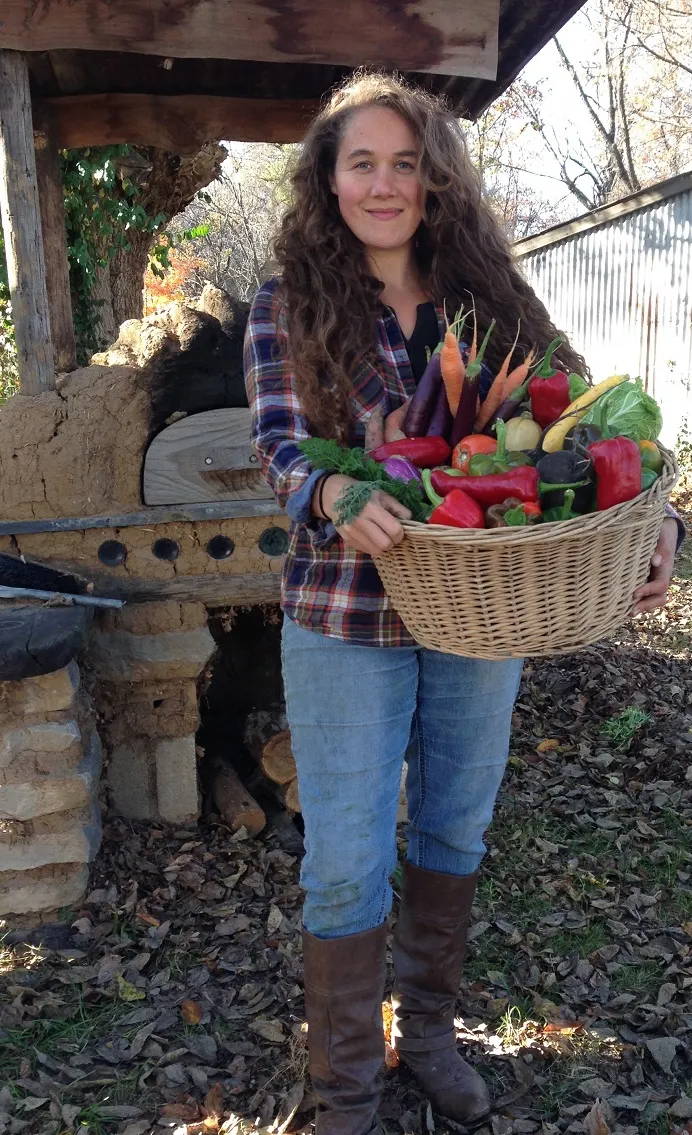 Today's author interview featuring our winning giveaway question is with Crystal Stevens, the author of Your Edible Yard: Landscaping with Fruits and Vegetables.
Your Edible Yard is the comprehensive how-to-guide you need to transform your yard into a beautiful and vibrant space offering a continuous supply of food.
What are the easiest edible plants to add to an existing flower garden?
It depends on the zone you live in, but I have had great success with dwarf fruit trees, Elderberry, Nanking cherry, serviceberry, Aronia berry, currants, raspberries, culinary herbs, and perennial vegetables.
You could also add a really nice edge with chamomile, lavender, red clover, and other low growing medicinal herbs.
For those with limited space for a garden what are some tips and tricks you can offer to best utilize the space they do have?
Square foot gardening is a tried-and-true method. In this style of gardening, one plant is recommended per square foot to maximize the bed square feet.
If you had 24 ft.², you could plant 24 plants.
I tend to stretch this concept and plant as many possible plants in one area as I can. I find that it reduces weed pressure, maximizes water retention, and promotes more biodiversity.
Planting a polyculture guild is another way to maximize space. Polycultures involve planting many diverse species such as fruit trees, shrubs, herbaceous plants, alliums, nitrogen fixers, pollinator attractors, dynamic accumulators, ground covers, and more.
For those living in areas of drought with watering restrictions in peak growing season, are there some drought resistant plants or water saving tips you can recommend?
It depends on what gardening zone you live in.
I would recommend consulting with your local extension agency, or master gardening group, to find out what plants are best equipped for your climate and zone. There are dozens of drought resistant fruits, vegetables, flowers, and herbs. You just have to choose the right varieties for your particular area.
In terms of water saving, drip irrigation or soaker hoses work well in gardens.
If your region has a wastewater management organization, that may be a wonderful option to look into. For example, our region has the Metropolitan Sewers District that offers grants to citizens that want to help mitigate stormwater runoff and collect rainwater for their gardens. They fund projects such as rain water catchment and rain gardens.
Winning Giveaway Question
What is the most overlooked edible in most yards and your favourite way to eat it?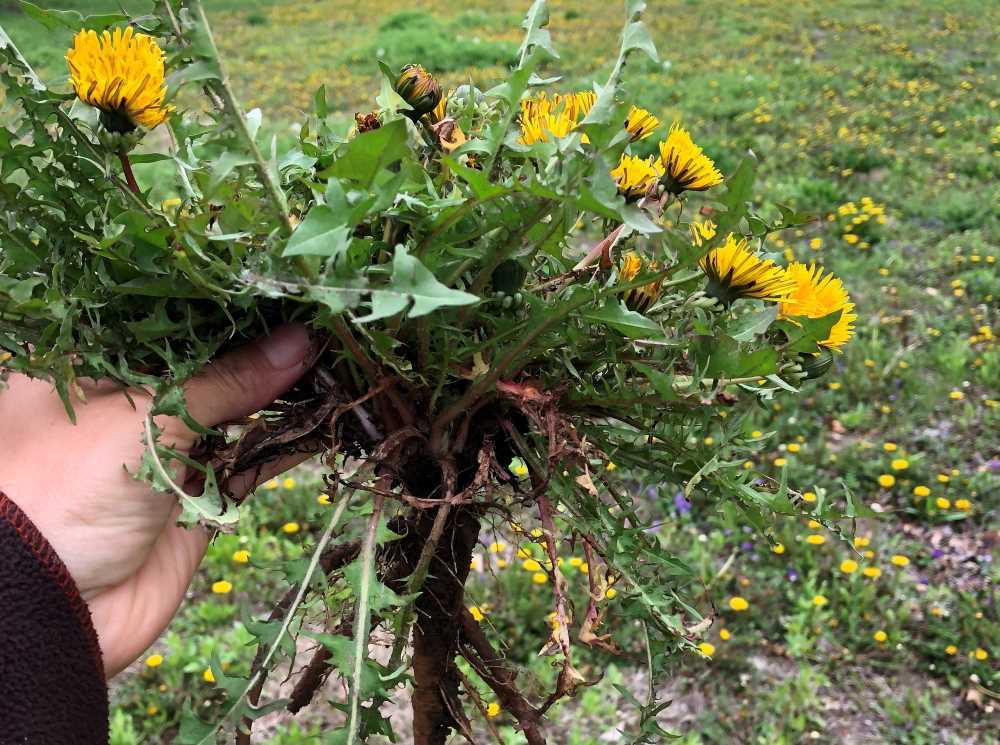 I absolutely love dandelion for its edible and medicinal properties. While it is loathed by most landscapers and those who prefer pristine lawns, it has so much value for food, medicine, and pollination.
I am a huge fan of abundant wild edibles. chickweed, clover, plantain, dead nettle, lambsquarters, purslane, violet, wild onion and wild garlic are among my favorites!
Crystal Stevens is an author, an artist/art teacher, a folk herbalist, a regenerative farmer, and a Permaculturist. She is the author of award-winning Grow Create Inspire, and Worms at Work. She co-founded Flourish, and has written for such publications as Permaculture Magazine, Grit, Mother Earth News Blog, The Healthy Planet Magazine, and Elephant Journal. Crystal is a prominent speaker at conferences and workshops, focusing on a myriad of topics including gardening, small-scale farming, ethical foraging, herbal medicine, natural household, and healthy cooking. She lives with her husband and two children on a 10-acre permaculture-inspired micro farm along the rolling hills of the Mississippi River