Altering your favourite holiday dishes to make them dairy-free, vegan, or vegetarian might not be as difficult as you think. In The Art of Plant-Based Cheesemaking, Karen McAthy shares vegan recipes for many of your favourite (formerly dairy-based) cheeses. It doesn't require a lot of preparation or effort, and will satisfy even the biggest cheese lovers. Don't believe us? Try out her recipe for Walnut Ricotta and see for yourself.
Remember all titles* between November 16-24 are 50% off for our 2023 Holiday Sale! So go ahead, and start that dream project. Our books can show you how! Use the code: Dream50 at checkout.
*(Not applicable to New Catalyst titles or titles not yet off press)    
This cheeze is not truly a ricotta, but does have a ricotta-type texture and is a great addition to pasta or zoodle dishes. It is a little outside of the core recipes I present here in that it is not as flexible in terms of multiple uses, but is a soft-style cheeze and meets raw food requirements.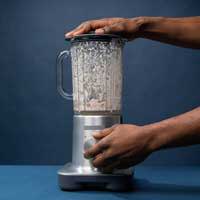 Havarti / Gouda-style Quick Vegan Cheeze Recipe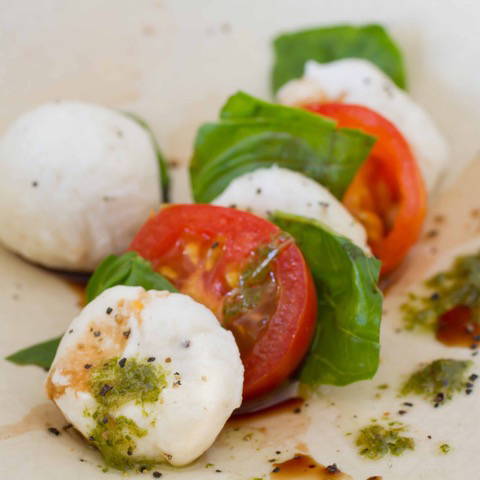 Mozzarella-Style Cheese Recipe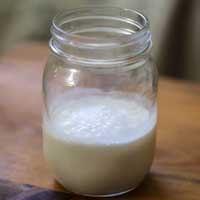 Coconut Milk Kefir Recipe
Ingredients
2 cups walnuts, soaked and rinsed

½–1 tsp salt (Add a little at a time, and adjust to your taste.)

1 tsp lemon juice

2 tsp apple cider vinegar

2 Tbsp nutritional yeast (You may add more if you like.)

½ cup water (or almond milk, oat milk, coconut milk, etc. for more richness)

Optional: 1 Tbsp softened coconut oil or cacao butter for mouthfeel
Tools and Equipment
Jar or bowl for soaking

High-speed blender (or food processor and less fancy blender)

Spatula

Measuring spoons

Bowl

Colander or fine mesh sieve

Cheesecloth or butter muslin or nut milk bag

Container for storage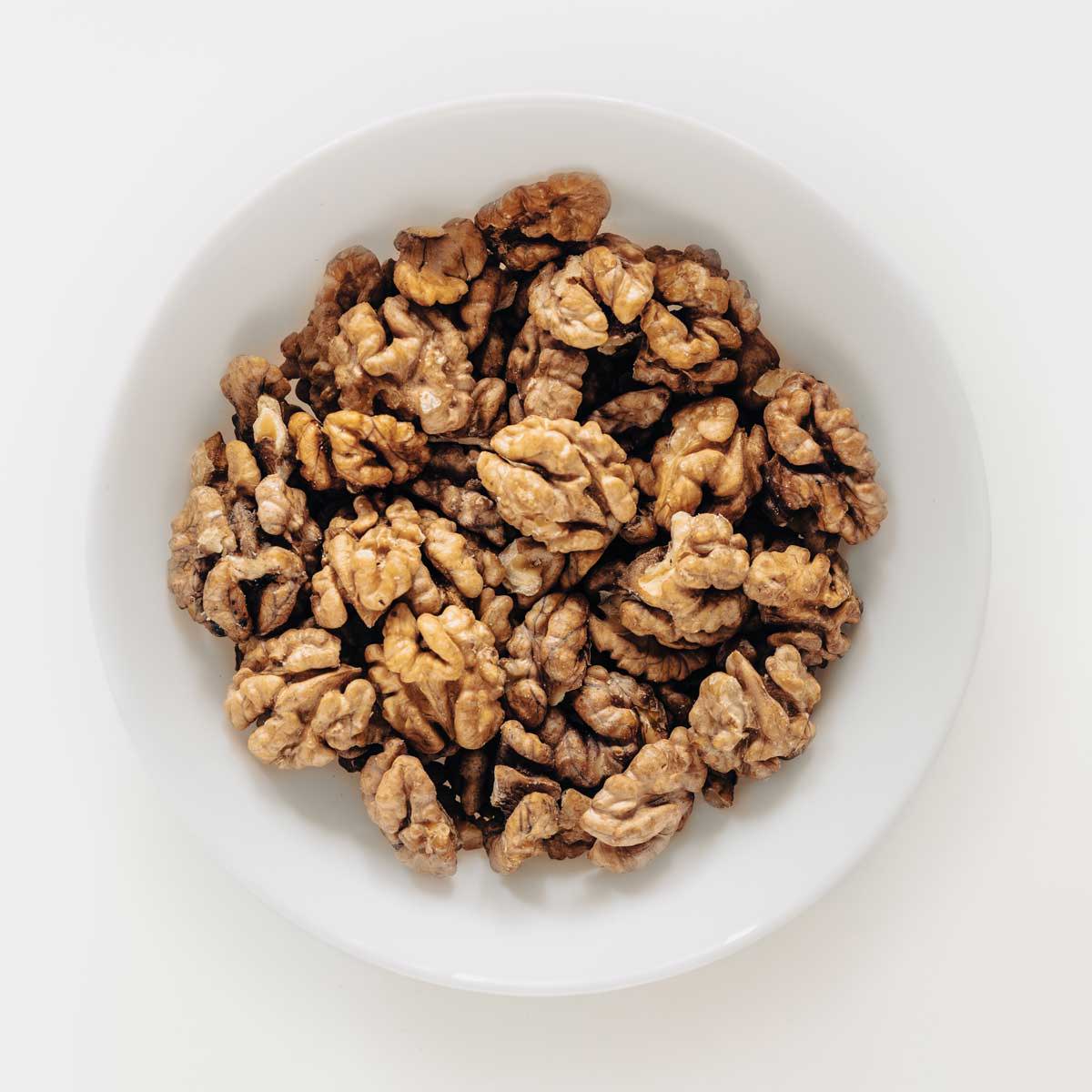 Rinse the walnuts under cold running water.

Soak the walnuts from 1 hour to overnight in cold water. If soaking overnight, do so in the refrigerator. Walnuts have quite a bit of tannin in the skin, giving them a slight bitterness. Soaking them longer helps to remove much of this bitter flavor. You may also try adding 1 tsp of baking soda to the soaking water.

Drain the walnuts, and rinse under cold running water. At this point, you may toast the walnuts in the oven at 275°F (135°C) for 15 minutes.

Add the water (or your choice of plant-based milk), lemon juice, apple cider vinegar, salt, and nutritional yeast to the blender, add the walnuts, and start blending on low speed. Pulse a few times to allow the ingredients to break into smaller pieces.

Increase the speed only moderately. You are not aiming to achieve a creamy texture but rather a cottage cheese-style texture. If you have elected to add the coconut oil or cacao butter, this is when you add it.

Scrape the mixture out of the pitcher and into a cheesecloth-lined sieve or a nut milk bag and allow it to drain for 1 to 2 hours. Overdraining will result in a mixture that is too dry and crumbly.

Place the drained mixture in a sealed container. You may add garlic, parsley, or other
herbs.
Keeps refrigerated up to 1 week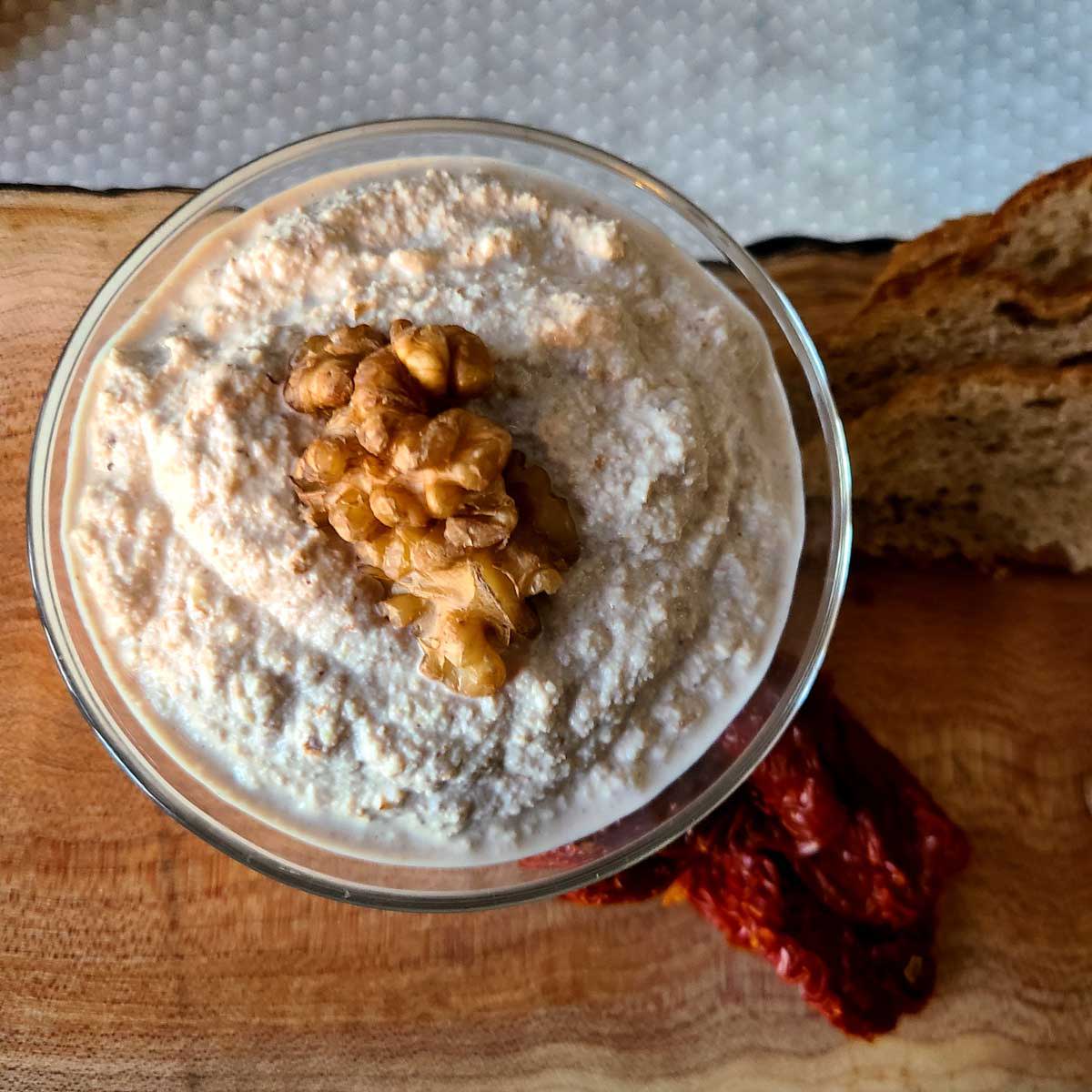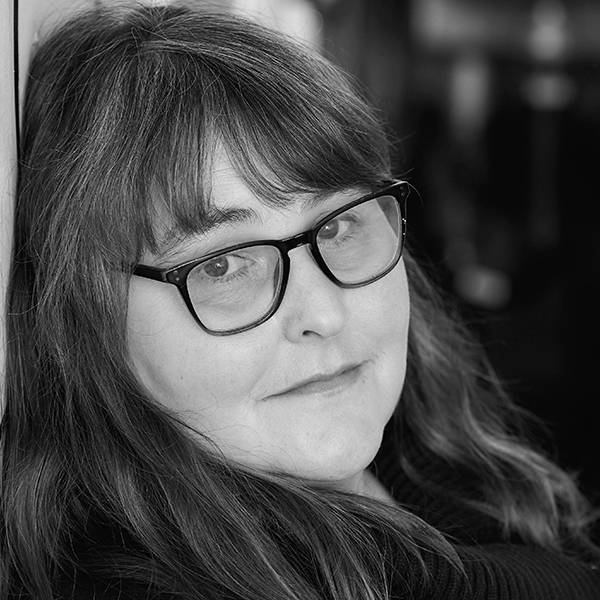 Karen McAthy is founder and head cheesemaker at Blue Heron Creamery, which makes cultured, plant-based cheeses for restaurants, retail outlets, and private customers. Karen also teaches classes on plant-based cheesemaking and hosts regular creative dining events. She is the former Executive Chef of Graze Vegetarian and current Executive Chef of Zend Conscious Lounge in Vancouver, BC.