In the summer months, you can often find yarrow and it's pretty white flowers blooming all around you. Yarrow has a very long history of being used as a medicinal treatment for a range of ailments. Today, we take an excerpt from The Artisan Herbalist: Making Teas, Tinctures, and Oils where Bevin Cohen explains the background of Yarrow and how you can use it as medicine.
Excerpt from the book The Artisan Herbalist
Yarrow, Achillea Millefolium

The white flowers of yarrow bloom throughout the summer months and can be found along roadsides, in fields and meadows, and in many other locations that offer full sun and well-drained, sandy soil. Native to most of the Northern Hemisphere, this perennial herb spreads via underground rhizomes as well as by seed and can quickly overtake an area. Thankfully, this zealous herb is also highly valued in the apothecary and has been prized by herbalists for its healing qualities since antiquity. It's said that Chiron the Centaur taught Achilles the healing power of yarrow, which he then used to heal his soldiers during war.
The herb's specific epithet, millefolium, meaning "a thousand leaves," refers to the almost feather-like appearance of yarrow's leaf. In China, the dried stalks of yarrow have been used in correlation with the I-Ching for the purpose of divination, while the leaves and flowers have been employed for their astringent and styptic (blood-staunching) qualities. Similar to how yarrow was used in ancient Greece, the herb can be applied directly to a wound, or as a salve, to stop bleeding and to encourage healing. Yarrow is antibacterial and has been used to heal abrasions by herbalists around the world. This application is thought to be even more effective when the herb is combined with comfrey (Symphytum officinale).
Yarrow can be used topically for its mild analgesic quality and is often included in formulas for rheumatism. The fresh leaves can be chewed to help soothe a toothache, and a tea brewed from the leaves is known to bring relief from headaches.
Yarrow tea or tincture has shown to be helpful for reducing fever, encouraging sweat, and easing digestive discomforts. Crafted from either the leaves or flowers, these formulations have a long history of use treating cold and flu symptoms.
Oil infused with yarrow makes an excellent topical treatment for varicose veins and has often been found to help with hemorrhoids due to its astringent and anti-inflammatory qualities. A compress or poultice made from the freshly harvested herb would also be beneficial for these conditions. (A poultice is a topical application of herbs that have been macerated; a compress is a cloth or bandage moistened with an herbal infusion and applied to the skin).
Women who are pregnant should not consume yarrow as it may stimulate uterine contractions.
---
Interested in this book? Be sure to check out the other titles in our Homegrown City Life series! Purchase 3 or more of these books and receive a 35% discount with the code HOMEGROWNBUNDLE at checkout.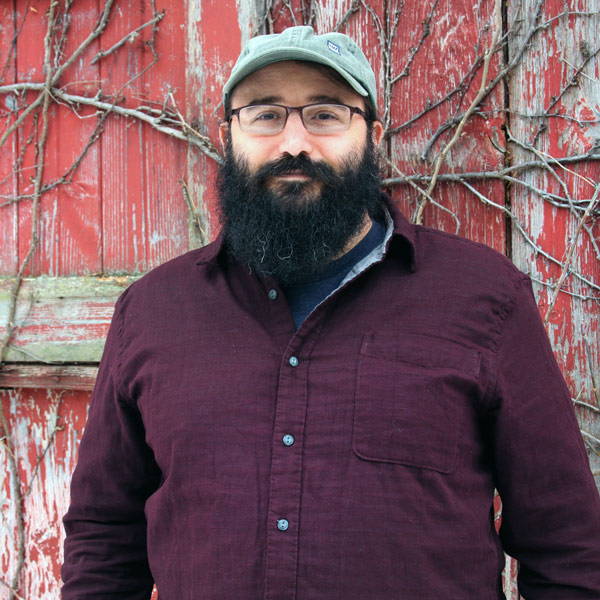 Bevin Cohen is an author, herbalist, gardener, seed saver, and educator. He is the owner of Small House Farm, a sustainable herb farm in central Michigan, offering a full line of herbal wellness products crafted from herbs that are grown or gathered from the wild and oils that are cold-pressed at the homestead. The products are sold across the US and have been featured in numerous magazines. Cohen offers workshops and lectures nationwide on the benefits of living closer to the land through seeds, herbs, and locally grown food. He is the author of From Our Seeds & Their Keepers and Saving Our Seeds. He serves on the boards of the International Herb Association, the Slow Food Ark of Taste Seed Bank, and the advisory council for the Community Seed Network. He lives in Sanford, Michigan.