Today's blog is an interview with Bevin Cohen, author of The Artisan Herbalist: Making Teas, Tinctures, and Oils at Home featuring our winning giveaway question! The winning question came from @monika.krucka.opatril on Instagram.
How long have you been involved in herbalism?

I've been fascinated with plants for more than 25 years, but it's truly been during this past decade that I've fine-tuned my study of herbal wellness. After founding Small House Farm in 2014, sharing my experiences and passion for localized food and medicine with my community has become a full-time endeavour!
What sets your book apart from the other herbals available?

One thing that sets The Artisan Herbalist apart from other herbals is the book's focus on relationships. Throughout the book, I urge the reader to see that herbs are more than just commodities or ingredients; they are, in fact, allies. Responsible stewardship, whether we are cultivating or foraging our plants, is the cornerstone of sustainable herbalism.
What initially drew you to herbalism?

Even as a young boy, I was amazed by the sheer diversity of plants that could be found in my own backyard or on a brief stroll through the neighbouring woods. Over time, I learned that each of these plants served a purpose, in their ecosystem, of course, and in my life. These plants offered both foods to nourish me and medicine to heal me. This was the beginning of a lifelong journey working with herbs.
Why are herbs important to you and your work?

Mother Nature provides for our every need if we are willing to slow down and notice what she is offering to us beneath every footstep. Growing and foraging herbs have become like second nature to me, and the products that we craft from these plants have become a significant part of our work at Small House Farm. Sharing this knowledge and philosophy with my community is my way of giving back to a world that has given me so much. Thanks to New Society Publishers and The Artisan Herbalist, I'm able to share my lifetime of learning with anyone interested in taking these first steps or expanding their perspective on what our herbal allies have to offer us.
Why is the book titled 'The Artisan Herbalist'? What does that mean?

An artisan is a highly-skilled craftsman that produces something in limited quantities, often using traditional methods. Just as the artisan baker endeavors to procure the finest flours for his creations, and the artisan cheesemaker lovingly crafts high-quality cheeses from the freshest local kinds of milk, the artisan herbalist adheres to these same principles of quality craftsmanship and traditional methodology. The hands-on, small-batch philosophy of the artisan allows for responsible consumption, never taking more than is needed and always focusing on producing the best possible products with the materials readily available.
Winning Giveaway Question
Winning Question from @monika.krucka.opatri

Who introduced you to herbalism?

Fun question! Honestly, herbs first found me...as a young boy exploring the woods near my grandmother's home. When I was a teenager, my tai chi instructor shared a brief story about using herbs to help himself through an illness, which I suppose was the first introduction to herbalism outside of books I borrowed from the library to study. Later, some like-minded friends and I organized an informal herb study group... many small steps led to a lifelong journey.
---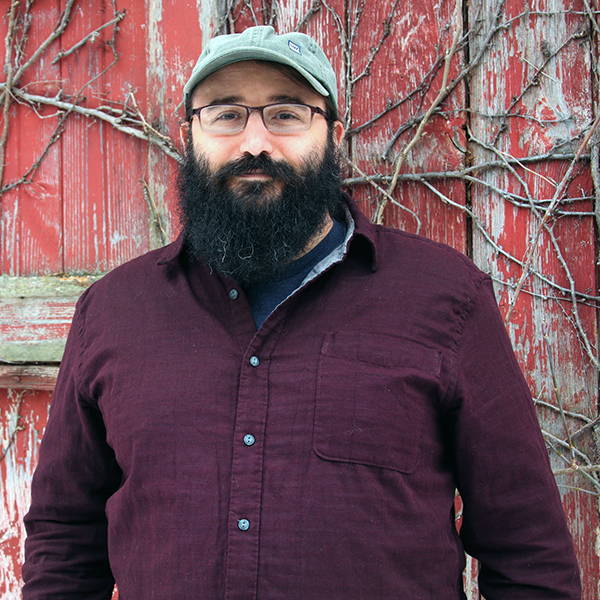 Bevin Cohen is the owner of Small House Farm and an author, herbalist, gardener, seed saver, and educator. He offers workshops and lectures nationwide and serves on the boards of the International Herb Association, the Slow Food Ark of Taste Seed Bank, and the Community Seed Network. He lives in Sanford, Michigan.