Climate change impacts everyone. In Engage, Connect, Protect, Angela Ezeilo and Nick Chiles challenge the myth that climate change is only of importance to wealthy white communities by exploring the interests that African American, Latino, and Native American people have on our collective environment. Today, we share an excerpt that looks at the importance of nature for peoples' health.
One day, David said to me, "You're teaching kids to be stewards of the environment, but you need to be your own steward." He told me I hadn't been paying nearly enough attention to my health — mental and physical. He prescribed a medicine he said would have a dramatic effect on my well-being: He told me to walk outside. That was it. Every day, find at least 20 minutes to walk outside. What I heard was the word "walk," so I thought he was talking about exercise.
"Okay, I can just walk on the treadmill for 20 minutes," I said, already calculating in my head how I could fit that in.
But he was shaking his head. His emphasis was on the word "outside," not the word "walk."
"No, that's not enough. You have to be outside."
He said nature would be like a medicine of sorts — the healing powers of the green spaces would go to work on my psyche. I had been working in the environmental sphere for all these years, but it was the first time that someone told me I needed to follow my own counsel and find a way to get outside every day. Luckily we lived a block away from a park that had been carved out in a bustling, heavily trafficked Atlanta neighborhood around the Jimmy Carter Center. I obeyed my therapist, and I got out and started walking. I am so giddy to report, nearly a decade later, that it worked. Nature actually healed me. The anxiety I had bottled up inside slowly started to melt away. It rears its ugly head at times, but it has significantly dissipated. I began to feel more comfortable, to relax more. A big part of that was to let go of all the questions. I have a very logical personality — perhaps it's related to my law training, or perhaps I've always been this way. But I need rational answers: If you do A and B, then C will happen. But as I walked away my fears, I began to accept that life doesn't always work that way. Maybe there was no clear-cut explanation for why this thing happened to me. Maybe I just needed to let it go and learn how to live in the moment.
The memory of my outdoor healing came back to me in force recently when I learned of the theme for an upcoming conference called Shift, founded by environmentalist Christian Beckwith. The conference was focused on the connection between health and the outdoors. It's exciting to see the medical establishment diving so enthusiastically into this arena, now embracing what has been dubbed "eco-therapy." In 2017, Washington, DC-based physician Robert Zarr, one of the conference attendees, founded an organization called Park Rx America, which encourages more doctors to pull out their little pads and actually write park prescriptions for patients, particularly those with chronic diseases like hypertension and diabetes or with mental health challenges. Zarr, who writes an estimated 10 park prescriptions per day, according to a profile of him in Time magazine, says his prescriptions are only redeemable "outside, in the fresh air of a local park." In 2017, the International Journal of Environmental Research and Public Health analyzed 64 studies that focused on the effects of what they called "forest bathing" and found that the practice correlates to stress relief, less depression and anxiety, lower blood pressure, decreased heart rate, and more. In addition, many "eco-therapy" counselors actually con- duct their sessions with patients outside to add outdoor healing to the session itself. Increasingly, people who work inside strapped to a computer are strongly being encouraged to get up from their desks every hour and, if they can't go outside, at least get to a window and look at greenery to be rejuvenated and more productive.
I talk throughout this book about the income divide that often keeps poor people from having access to green space. But you don't need the vastness of the Grand Tetons to get some of that healing. Your local park will do just fine. Of course, I know there's unfortunately a correlation between your income and how close your local park may be to where you live. That's one of the issues I was fighting to fix when I was out acquiring land for New Jersey and Georgia and the Trust for Public Land. So, I'm extremely sensitive to that disparity. But while we're working on those problems of access, I would implore all of us to do our best to give nature a chance to work its magic on us. I have to admit, when I first learned of nature's unique healing powers, I was stunned that there hasn't been more of an effort made to spread the word. Why was I just hearing about it at nearly age 40, having spent more than a decade immersed in the environmental world? I shook my head, once again remarking that Mother Nature desperately needs the services of one of those highly skilled marketing firms that can come in and do a dramatic transformation of the brand's image.
If Mother Nature had a makeover, the first group that the campaign would need to target is young people. In his ground-breaking bestseller, Last Child in the Woods, Richard Louv coined the term "nature-deficit disorder" over a decade ago to describe the disconnection that the current generation of young people have with nature, and how we all suffer mentally, physically, and emotionally when we fail to interact with nature on a regular basis. I have seen this dramatic change happen in my own life, with my children, so I feel his words acutely.
The shift in our relationship to the natural world is startling, even in settings that one would assume are devoted to nature. Not that long ago, summer camp was a place where you camped, hiked in the woods, learned about plants and animals, or told firelight stories about ghosts or mountain lions. As likely as not today, "summer camp" is a weight-loss camp, or a computer camp. For a new generation, nature is more abstraction than reality. Increasingly, nature is something to watch, to consume, to wear—to ignore.
— Richard Louv, Last Child in the Woods: Saving Our Children from Nature-Deficit Disorder, Algonquin Books, 2005, p. 2
Just consider that Louv first introduced the concept of nature-deficit disorder in 2005, before cell phones took over the lives of nearly every breathing person on the planet, especially and most dramatically our children. I have spoken on many occasions about how my attraction to nature first occurred in the 1970s when I would travel with my family from the concrete and asphalt jungle of Jersey City to a small house my parents purchased in Upstate New York, in a town called Scio, not far from the Canadian border. Those carefree days running joyfully through vast verdant fields and playing for hours lost under the canopy of endless woods were transformative for me and my impressionable young mind. It took another two decades before I even realized exactly how transformative, when I left law school and found my way to the New Jersey Department of Agriculture. Working in land acquisition, driven by a desire to conserve lands for public use, I made the connection to my childhood, how all those hours and days outdoors embedded something deep in my soul that emerged years later, like a slow-blooming flower.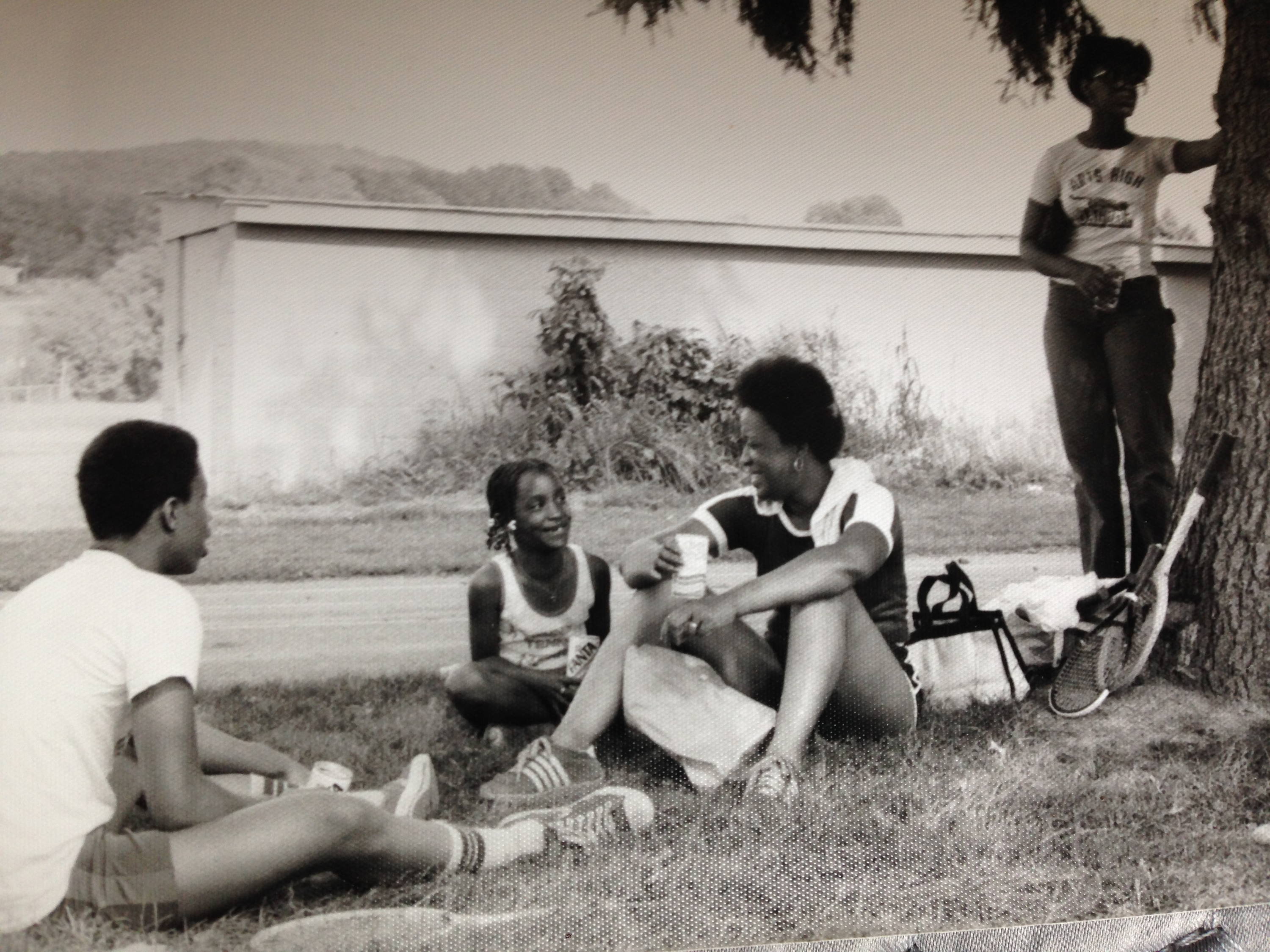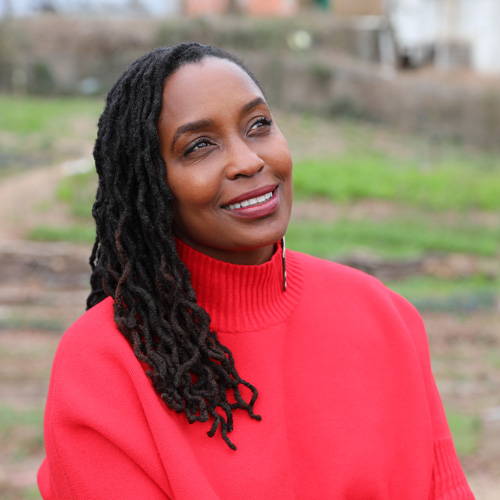 ---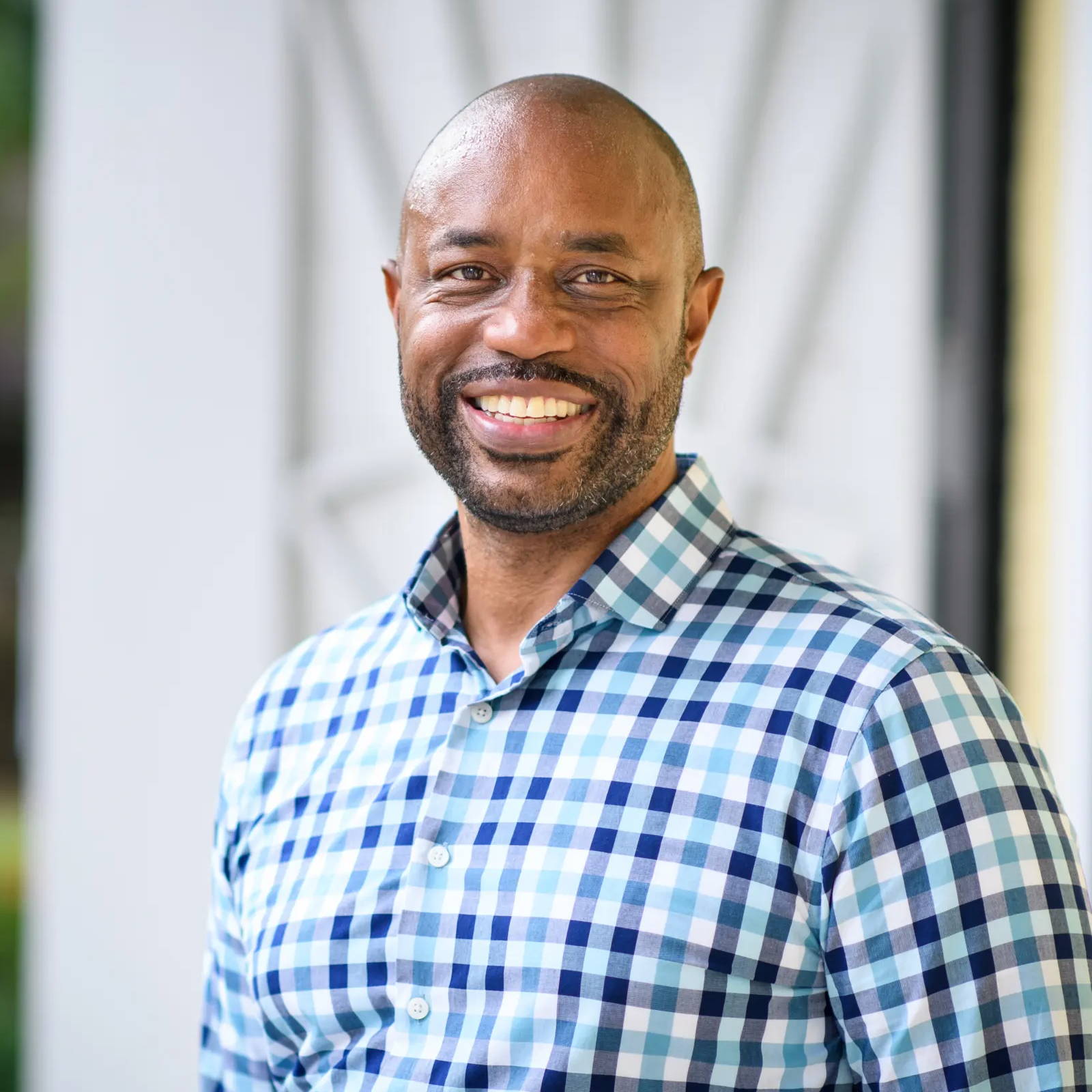 Angelou Ezeilo is founder and CEO of the Greening Youth Foundation. A leading social entrepreneur, she was a 2016 Ashoka Fellow, is a member of the National Center for Civil and Human Rights' Women in Solidarity Society and is on the boards of the Atlanta Audubon Society and the South Fork Conservancy. She is also an advisory Board Member for the Arabia Mountain National Heritage Area and Outdoor Afro, and she is on the Steering Committee for the new Children's Wellbeing Initiative — a network of 22 changemakers working together to promote children's wellbeing across the country. She splits her time between the city of Atlanta, GA and Victoria Island, Nigeria, with her husband and partner. www.gyfoundation.org
Nick Chiles is one of the nation's foremost chroniclers of African American life, culture, and celebrity. He is the author or co-author of 14 books, including three New York Times bestsellers he wrote with R&B icon Bobby Brown, civil rights leader Rev. Al Sharpton, and gospel legend Kirk Franklin. Chiles, a graduate of Yale, served as a newspaper reporter, magazine writer, and magazine and website editor-in-chief during his years in journalism, winning nearly 20 major awards, including a 1992 Pulitzer Prize as part of a New York Newsday team. He is also a college professor of journalism. He lives in Atlanta, GA.