It's been a difficult few years for many of us, and the current state of the economy doesn't seem to be making things any easier. This year seems like a great one to slow down and refocus our holiday celebrations. Being together with friends and family when we can, enjoying time together, making things together. A holiday season made up of creating memories together doesn't have to be expensive or wasteful. We've asked a few of our authors for ideas to get our creative juices flowing, so we can all slow down, savour, and save during this holiday season.
To help kick-start it all, we're happy to offer a 50% discount on all our books, using coupon code READ50 (except New Catalyst titles or titles not yet off press), from November 28 until December 5, 2022, to help you create a thrifty, low-carbon holiday to remember.
Today's blog comes from Jacob Rodenburg, author of The Big Book of Nature Activities and The Book of Nature Connection.
Jacob offers some ideas to help readers appreciate the unique beauty winter brings. And at the end of the blog, look for a link to download an excerpt from The Big Book of Nature Activities, detailing by region the special things to look for as winter spreads her cloak to cover us.
Ah, the darkness of winter. It can feel a bit sad. But there is beauty in light. And take heart, the light will return – even if it's just a few minutes a day after the winter solstice. In the meanwhile, why not lighten up this Winter season with a few simple crafts that use the beauty and magic of ice.
Try this:
You'll need balloons (any size), colored dye (optional), a large bowl, water and tea light candles. If you want to use dye, add a few drops inside the balloon.
Attach the balloon to a water faucet and fill to desired size. Tie off the balloon. Put the balloon in a bowl and place it either outside or in a freezer for six hours or until the outside of the balloon is frozen but there is still water inside. Carefully cut and peel away the balloon. Working over a sink or outside, drain the water away by making a hole in the weakest part of the base using a kitchen knife. The hole will have to be large enough to place in the tea candle. Refreeze the globe until completely solid. Slip in your candle and watch your ice lantern provide a warm glow in the dark of a winter's night. Make a series of these and place the ice lanterns along a walkway to light your way.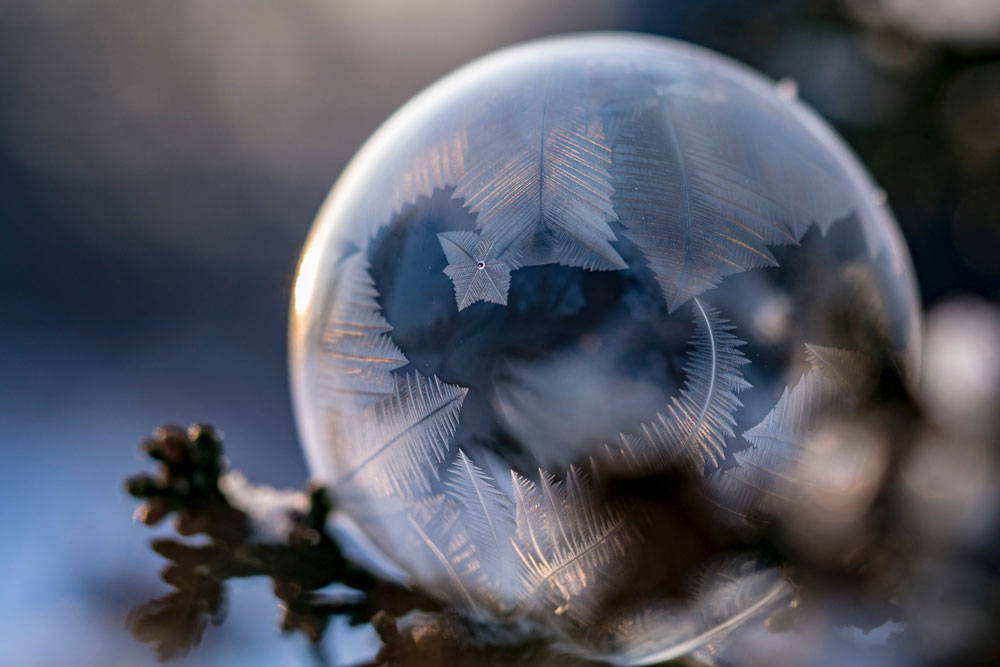 Take sprigs of your favorite winter plants (suggestions: dogwood, rowan tree berries, winter green, holly, evergreens such as spruce, balsam fir, hemlock).
Use a flat and shallow container (old tuna tins, Tupperware). Fill with fresh water. Place your plant inside. Place a twig in the upper middle and allow this to freeze overnight. The next day, gently ease your decoration from the container. Remove the twig. Place a ribbon or twine in the hole and create a loop. This will create a handy hanger. Hang on a nearby tree. Watch as the winter side light filters through the beautiful textures of ice and plant material.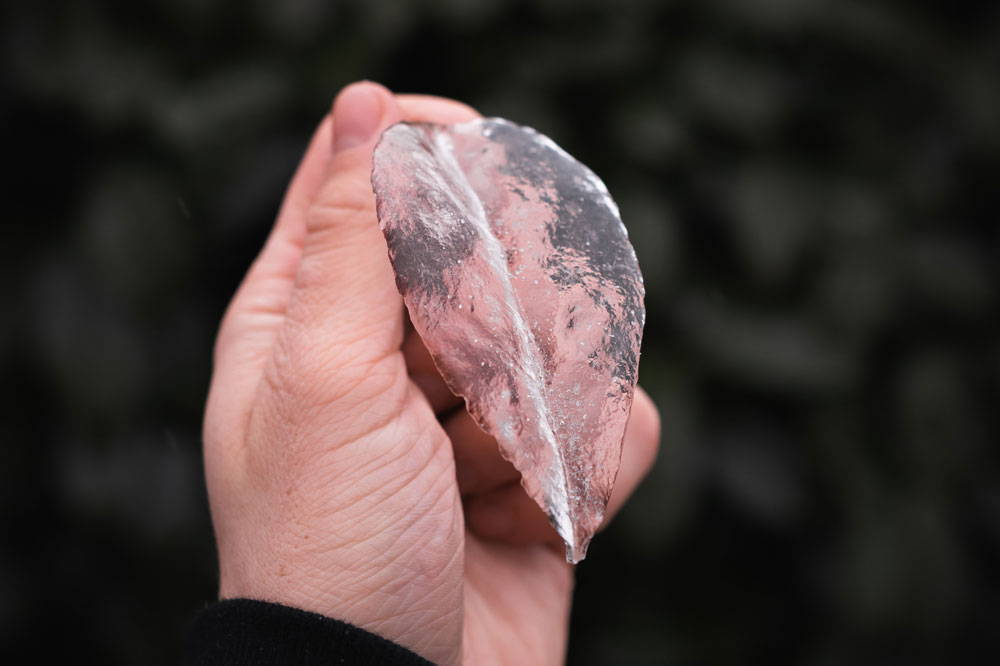 If you have a real Christmas tree, when Christmas is over, use your tree as a backyard shelter for the birds, possibly placing it near your feeder. Decorate this, or another outside tree (preferably near a window) for the animals and birds with a variety of edibles.
String pieces of apple, dried fruit, peanuts in the shell and popcorn over the boughs. You can also hang pieces of suet from the tree and pine cones covered in peanut butter and rolled in bird seed. Watch in amazement as wildlife comes to visit your creation. If there is snow, check out the crisscross of tracks appearing in and around your tree. Wildlife should enjoy Christmas as well!
Click here to download an excerpt from Jacob Rodenberg and Drew Monkman's book, The Big Book of Nature Activities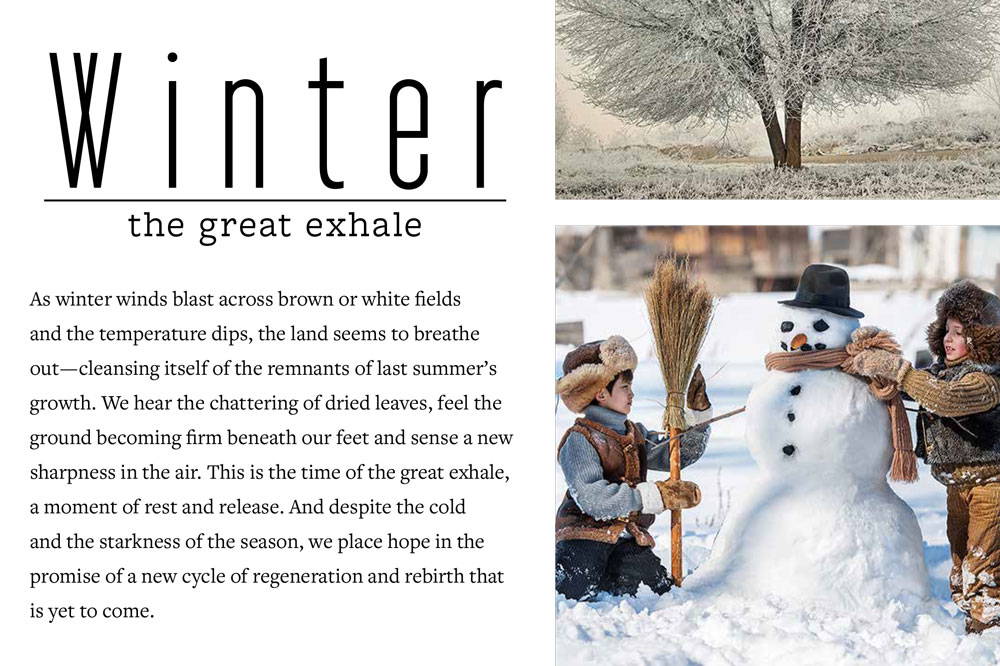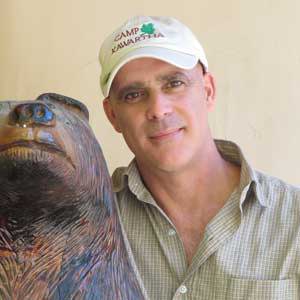 Jacob Rodenburg, nature sommelier, is an award-winning educator, executive director of Camp Kawartha, a summer camp and outdoor education center, and instructor in environmental education at Trent University. He has taught more than 100,000 students and is co-author of The Big Book of Nature Activities. Jacob lives in Peterborough, Ontario.