* excluding pre-order and New Catalyst titles
All across North America, severe weather events have become a common occurrence. Extreme heat, drought, flash floods, cold snaps, hurricane bombs, and many more are becoming regular seasonal changes. If you're struggling to explain these events to your kids or feeling angst amidst climate change, Harriet Shugarman might be able to help. In her book, How to Talk to Your Kids About Climate Change, she provides tools and strategies for parents to explain the climate emergency to their children and galvanize positive action. Today we look at how thinking in systems and channelling systemic change can be a catalyst for a better future.
Change can happen in the blink of an eye, roaring in like a tsunami, unexpected and with momentous force. Yet in most instances, the tsunami has been built from a million ripples.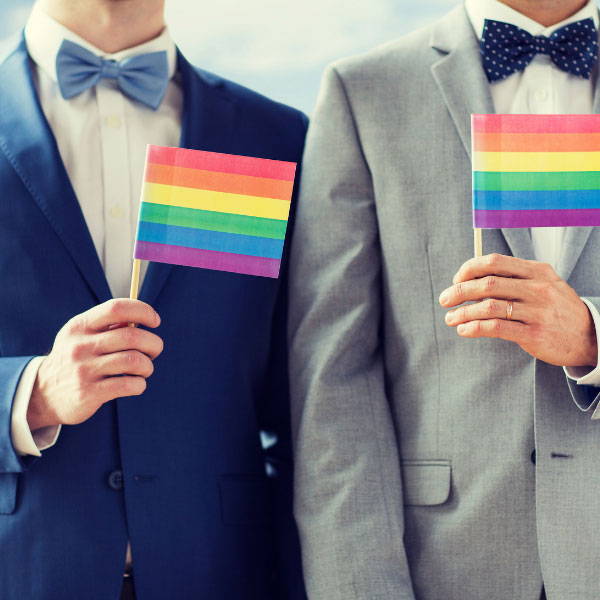 In 2006, my son and nephew were ring bearers at my brother Michael's wedding to his husband, Phillip. In 2005, Canada became one of the first countries to legalize same-sex marriage. Marriage equality was a long time coming—built on hard work; the letting go of preconceived, outdated, and prejudicial beliefs; years of meetings; protests both violent and peaceful—all parts of the same movement to foster equality and champion love. Marriage equality isn't universally accepted, but it is a growing and recognized right in many places around the world. Sadly, seemingly inalienable rights, like access to clean water, clean air, a livable future, education for all, and freedom of speech, remain unsettled, unclear, or inaccessible for too many people and in too many places across the globe.
Our climate movement is growing in jumps and starts, but real transformational change is beginning to break through.
Systemic change is built on hard work that often goes unrecognized and unacknowledged. When systemic change happens, it sometimes seems like magic, like that moment was meant to be transformative in its place and time in history. Women's voting rights, reproductive rights, anti-slavery laws, and LGBTQ rights are all systemic changes that have been made, but they all occurred because people followed a path that had been put in place by others. Sometimes the path is clear, meticulously marked and easy to follow. Other times its worn away; trail markers are broken and scattered across decades, and even centuries. But the path is there nonetheless, regularly cleared, sometimes by individuals acting alone and other times by groups working together.
Unfortunately, many of these hard-fought-for rights—seemingly safely ensconced in law—are being repeatedly challenged today. We can never truly let our guard down. In places around the globe, many of the rights we consider settled are not recognized or codified into law. In 2019, my daughter's right to control what happens to her own body, something fought for when I was a child, something that seemed settled and protected in the US decades ago, is once again under new (and increasingly aggressive) threats. We need to be watchful and constantly on guard.
Professor Erica Chenoweth, in her research on non-violent direct action, tells us that to create systems change, we need to mobilize 3.5% of the population. What would 3.5% of the people you work with look like? Of the parents in your children's Parent Teacher Organization or of people demanding change from your state legislature or from Congress? These numbers seem very doable. Together, we can create the change we want, change we can see, and the change that will allow our children to thrive.
Let me share a personal story about being arrested at the 2011 Washington, DC, Tar Sands protest. A decision to risk arrest should and must be made carefully, with a clear idea of what can happen and, whenever possible, with ongoing support and help from others who have had significant organizing experience. In my case, I made this decision not only because it was a direct way I could bring attention to the climate crisis but also because I could. I was coming from a place of privilege: I am a white, middle-aged woman with no previous arrest record; I have the ability to take a day off work without penalty from my employer or the need to worry because of lost income. I was well prepared and informed about what would happen, and there were people to support me every step of the way. I could do this for so many reasons, and I had the opportunity to represent so many others who wanted to be there but could not. I was not alone.
At our mandatory civil disobedience training the night before my arrest, we were instructed not to bring anything to the protest that we could not afford to lose, including cell phones and wedding rings. (Do you know how hard it is to get a wedding ring off your finger, after it has been in place for 15 years?) We were also told to dress in a dignified style, as if we were going to a business meeting. I had packed a skirt and top, neither of which had pockets, and I hadn't thought through how I would carry my ID and $100, the two items we were told to take to jail. The ID was so we could be properly booked, and the $100 would be our get out of jail card. The hope and best-case scenario was that whatever the charge was, we would be given the opportunity to post and forfeit, allowing us to pay a $100 fine and leave jail the same day.
This is where a bra comes in handy. That morning as I dressed, I put my driver's license, $100, and a metro card into my bra, which effectively served as my purse for the day. I did move these items to the waistband of my skirt just prior to my arrest and before I was handcuffed. I hoped this would make it easier for me and for the arresting officer who would frisk me. Yes, I was frisked, in fact several times, and yes I was put in handcuffs—the plastic strap kind. These stayed on me from the moment of my arrest until I was processed at the jail. That day, I also rode through the streets of Washington, DC, in a police van with bars on the windows and a police motorcycle escort as I watched the White House fade into the distance. Many firsts for me that day.
Yes, it would be great if everyone joined us, but we don't need, nor will we realistically be able to mobilize, everyone. Remember that 3.5% figure. It is doable. Being part of a movement that you believe in builds strength, hope, and community. Our children are watching us; their present and future is in our hands.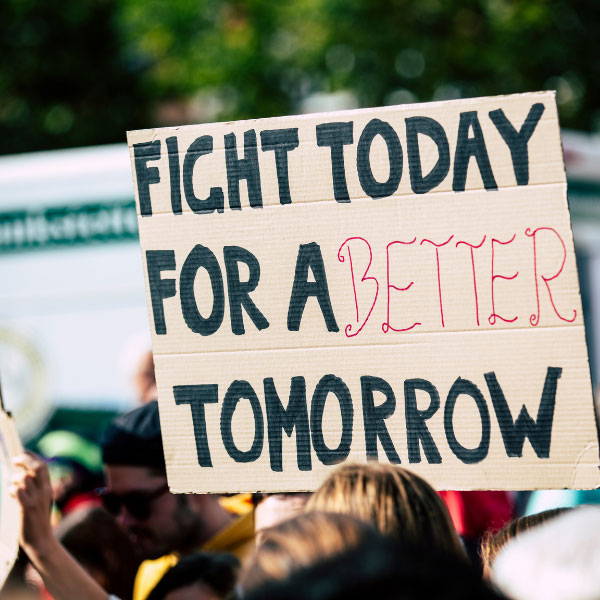 We must also stick to our demands that those who can go big do so; we will not be satisfied with half measures. Utility, gas, and oil companies all need to become renewable energy companies—or they need to shut down. We need multinational corporations of all kinds to operate with a zero emission, closed-loop mentality. And we need everyone to consider the fragility of our global commons— our air, water, land, and sea—when making corporate and personal decisions. Our planet has shown us she has boundaries; we are exceeding them. We need all elected leaders to be working on climate action plans and on the implementation of their plans. These plans must be comprehensive and inclusive, ensuring a transition that incorporates the needs of all people. Clearly this will be hard work, but transitions and transformations are coming, whether we want them to or not. We still can navigate the changes to come, but our time at the wheel is running out.
Inertia and fear must not slow us down. We also must recognize that we don't have to wait for someone else to lead. There is no order or linear progression that is the right road forward. Moving forward is the way to go. For some of us, this will be by leaps and bounds, and for others, one step at time. Each of us must do the most that we can as we live our lives in the Anthropocene.
We therefore need to begin imagining what the future we want looks like. We need to talk about this future and regularly share our vision for what it will look like with our children, friends, family, and beyond. This will be a vision of something new, something different, something hopeful, and yet something concrete—something we can build and create together.
If you are interested in this title or any of our other titles, you are in luck… Our holiday sale is running from November 15, 2021 to November 24, 2021! All New Society Publishers titles* are 50% off use code Book50 at checkout! Shop from the comfort of home, get ahead of your list, and give a gift that you can open again and again by shopping at our holiday sale this week.
* excluding pre-order and New Catalyst titles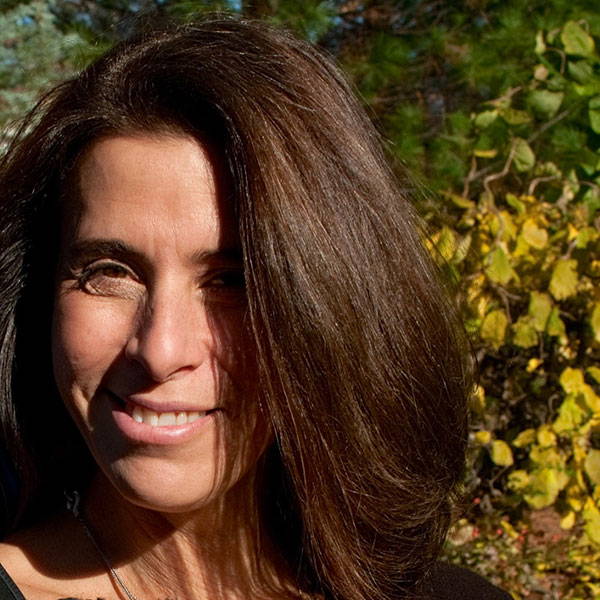 Harriet Shugarman is Executive Director of ClimateMama, professor of Global Climate Change Policy and World Sustainability, and Chair of The Climate Reality Project, NYC Metro Chapter. She is a nationally recognized influencer and trusted messenger on solutions to the Anthropocene. She blogs and lives in New York, NY.