Today's post from Your Edible Yard: Landscaping with Fruits & Vegetables by Crystal Stevens talks about how to make the most out of the food in your garden, and the local farmer's market, before heading to the grocery store. Read to the end for the spring inspired recipes!
If we revisit the idea of the home system, let's start in the kitchen. What do you eat? How much money do you spend on food? What percentage of food do you grow and preserve? What changes would you like to make with the food you purchase and consume? What are the obstacles preventing you from moving toward a more self-reliant economics system? It is best to grow our own food in our own backyard first. What we can't grow ourselves, we can acquire at local community gardens and small farms or by supporting local farmers markets.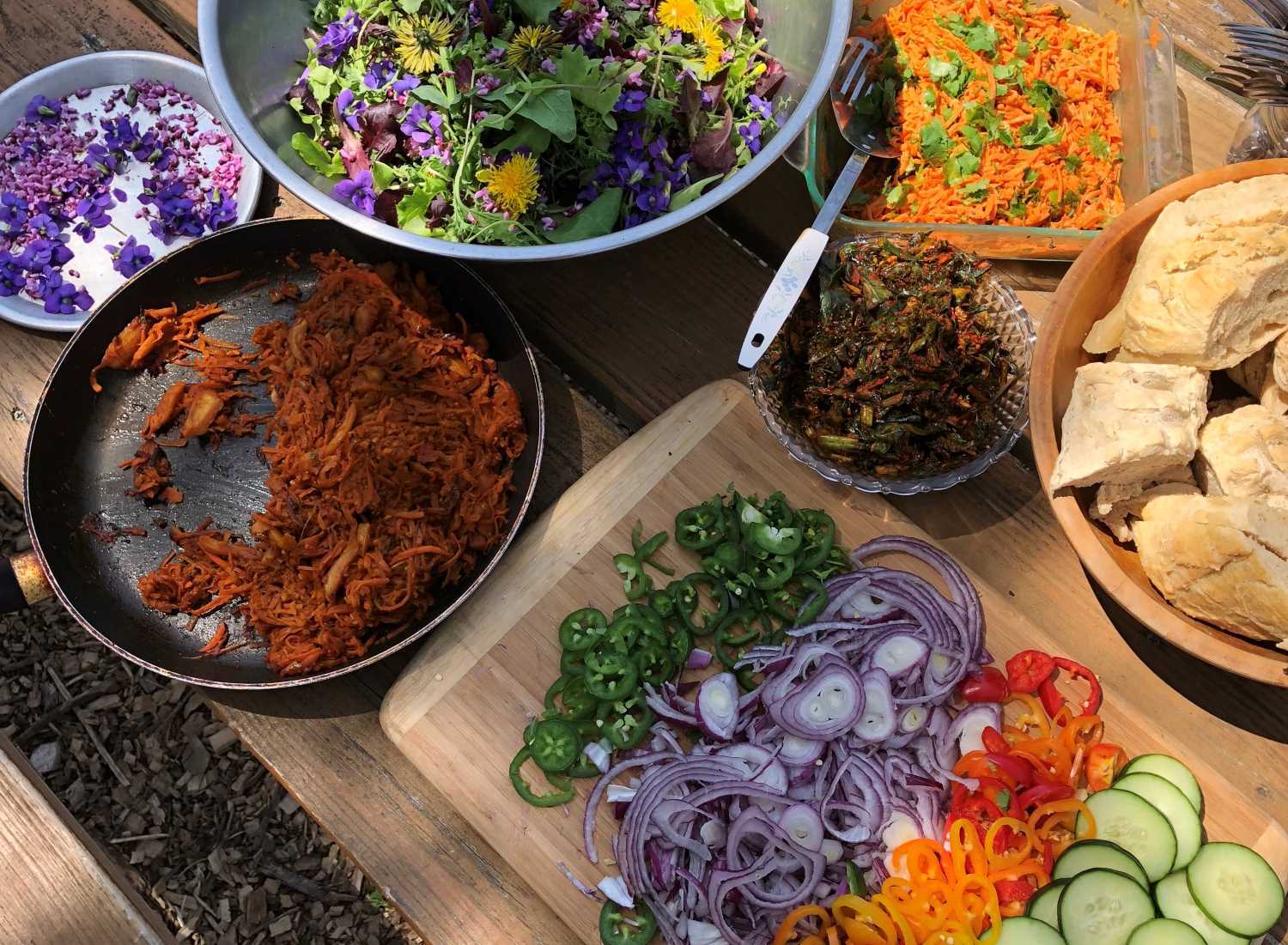 We can then support area businesses that are purveyors of local foods. Finally, only after we simply have utilized all of our local resources, we visit the chain supermarket to complete our food needs. This mindset offers a creative insight into how our thoughts about food need to shift a little in order to truly be invested in the local food movement. Beyond food, permaculture offers a solution-based concept that examines the big picture in all aspects of life and how each of the basic human needs are all interconnected and how to attain these needs while considering sustainability. There is value in home-cooked meals! Choosing to cook with food from your garden or a local farm significantly reduces the number of travel miles and resources needed. Growing your own food truly reduces your carbon footprint in a very significant way. Below are some ways that you contribute positively to the environment through supporting local food:
Reducing reliance on fossil fuels

Localizing your food supply

Supporting the local economy


Reducing reliance on corporations

Withdrawing support of pesticide and herbicide usage
Read More Blogs about Edible Yards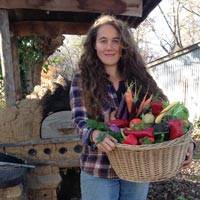 Author Interview with Crystal Stevens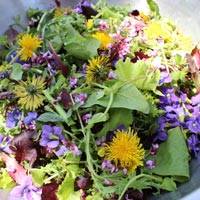 Your Edible Yard, Design Ideas to Turn your Yard into a Beautiful, Bountiful Feast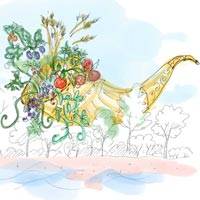 Why People Should Maximize Their Yards With Gardens and Edible Landscapes
Resourcefulness from the Garden to the Kitchen
I have enjoyed challenging myself to create beautiful gourmet meals without feeling the dire urge visit the grocery store, but instead just opening the pantry and the refrigerator to see what ingredients I already have on hand. This not only saves money but also frees up time to spend with my family. For example, say the family is craving pasta. I open the pantry, and there is no pasta. I muster up the motivation and spend the gas money and the time to go to the grocery store and face the inevitable "went in for one thing, came out with a cartful" that we all have experienced. My alternative is to figure out a creative way to use what is on hand, like making a similar dish with a whole grain instead of pasta. Or slicing vegetables such as zucchini, squash, or even sweet potatoes to resemble pasta. It can be challenging but creative and rewarding. Eating with the seasons requires dedication to the environment, commitment to your health, and a newfound creativity in the kitchen. Trying new recipes is a classic way to conquer picky eating habits. A surefire way to get on board with the local food movement is to broaden your horizons by changing the way you see your food. The seasonal produce that grows throughout the world at specific seasons should be revered as foodshed miracles.
Eat with the Season: Get Creative in the Kitchen
When discovering the newfound excitement of eating with the seasons, we have the opportunity to get a little more creative in our own kitchens. I make most of our meals primarily from vegetables we grow ourselves, minus the occasional gourmet ingredients such as various cheeses and staples such as oils and vinegars. I used to carry around a mile-long grocery list with me. After living and working on a vegetable farm for so long, I have done without most of the items on that list. As it turns out, we are perfectly content with a primarily vegetarian diet prepared with farm-fresh seasonal veggies that are abundant, tasty, and beautiful. Create beautiful home-cooked gourmet meals from seed to table. Create amazing new recipes by pairing the foods in your bountiful harvest. 
Dandelion and Violet Brunch Salad
with Maple Fig Balsamic Dressing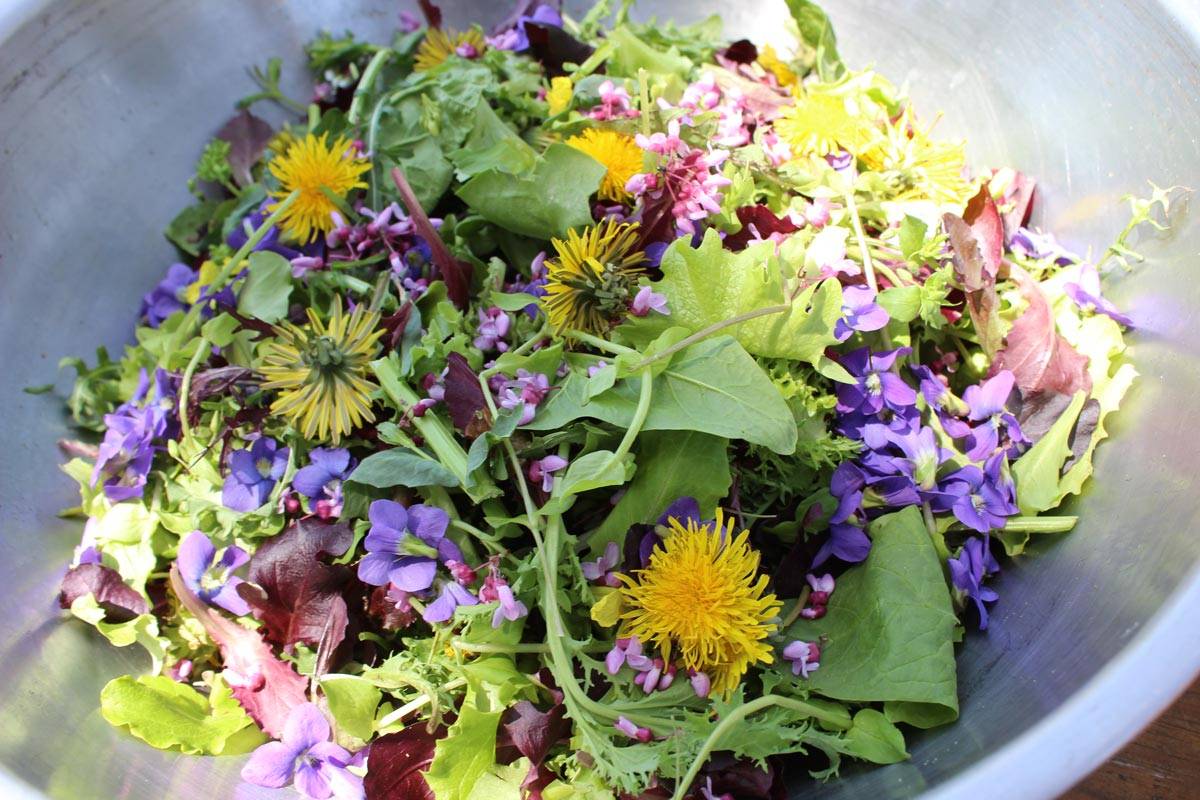 Ingredients
1 pound fresh salad greens, washed and spun

10–15 fresh-picked dandelion flowers, washed and dried

1 cup of violet flowers

½ cup pecan halves (candied optional)

3 ounces fresh goat chèvre, separated into small pieces (or crumbled goat or feta cheese)

15 strawberries, sliced lengthways (optional)
Method
This salad is best served on a large shallow platter to showcase its beauty. Arrange the greens evenly. Layer the pecans, strawberries, and goat cheese and top with maple fig dressing. Garnish with dandelion and violet flowers. Organic ingredients are the best.
Creamy Maple Fig Balsamic Dressing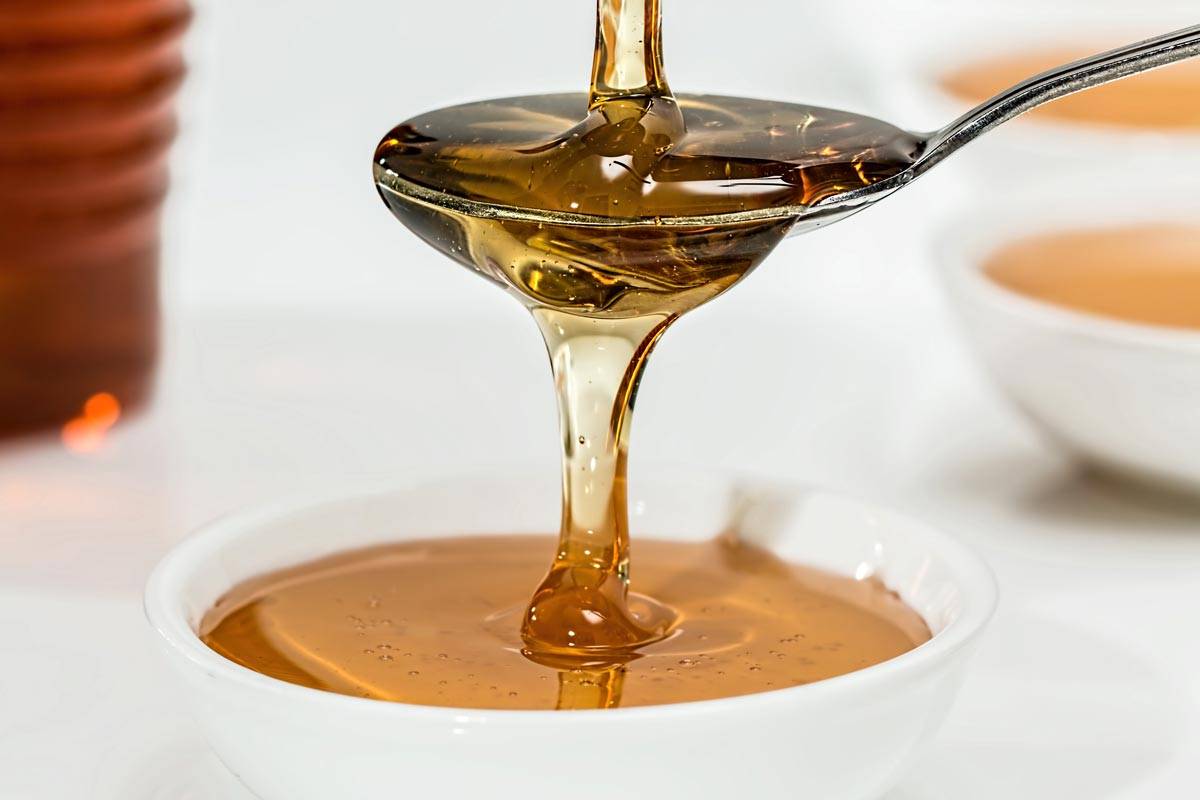 Ingredients
1 cup extra virgin olive oil

¾ cup balsamic vinegar

¼ cup pure maple syrup (local syrup is available at farmers markets)

12 dried figs, hard tips removed
Method
In a blender, combine all ingredients, processing 1 minute or until completely smooth and creamy. Add more olive oil and blend again if necessary. Taste to assure desired flavor is achieved, equal parts sweet and slightly sour, and adjust accordingly. Refrigerate any extra in a Mason jar with a tightly fitting lid for up to 3 weeks.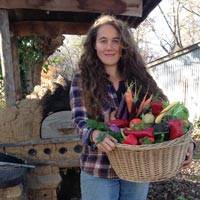 Crystal Stevens is an author, an artist/art teacher, a folk herbalist, a regenerative farmer, and a Permaculturist. She is the author of award-winning Grow Create Inspire, and Worms at Work. Crystal is a prominent speaker at conferences and workshops, focusing on a myriad of topics including gardening, small-scale farming, ethical foraging, herbal medicine, natural household, and healthy cooking. She lives with her husband and two children on a 10-acre permaculture-inspired micro farm along the rolling hills of the Mississippi River.